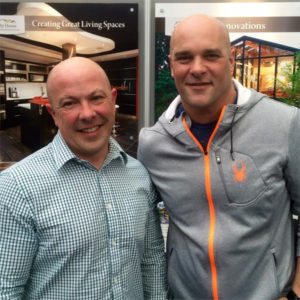 Incorporated since 1978, 21st Century Roofers Ltd. has grown from a small company of four people into a substantial family-owned business employing more than a dozen uniquely talented professionals. Our commitment to the highest quality craftsmanship and attention has earned us numerous repeat customers and the reputation as the top residential and commercial roofing company in the Lower Mainland.
At 21st Century we pride ourselves on earning the reputation seven days a week, 365 days a year. We pay attention to our customers' needs and expectations and make it our goal to surpass them. From the office to the field, our employees have the knowledge and experience to answer any and all of your roofing questions. Our roofers are skilled tradesman in both steep and low slope applications and take pride in their craft. Involving 21st Century Roofers is a beneficial step towards the successful completion of your project.
Please contact our office at 778-298-5810 to set up your free consultation and estimate. We would appreciate the opportunity to serve you!
QUALITY CONTROL
As each project is completed, it is inspected by the production manager to insure that the manufacturers specifications are complied with, the gutters are cleaned and that all debris is removed from the site.
WARRANTY & INSURANCE
Our roofs have 10 to 15 year non pro rated warranty for workmanship. However we would be happy to speak with you about our other products and their associated warranties. SOME AS MANY AS 50 YEARS NON PRO-RATED!
All of our proposals include a copy of our insurance stating the actual amount of coverage we have for the type of work we are performing.
Workers Compensation Board of British Columbia encourages property owners to contact their local office and obtain a Letter of Clearance in Vancouver. To do so call 604-244-6180
EMPLOYMENT
We are always looking for reputable, qualified workers to join our team. We provide top wages and group benefits!
Interested in applying?  Email your resume to info@21stcentury.ca