2-Ply Torch On Roofing Systems - TPO Membrane - PVC Membrane
Low Slope Roofing Systems
A leader in the roofing industry, 21st Century Commercial Roofing Specialists has been providing full service Commercial & Industrial contractor services in Vancouver, Surrey and all of Lower Mainland for over 30 + years. Our vast experience as a commercial and industrial roofing company allows us to provide value and durability for your next commercial or industrial roof project. Our roofing estimator will work directly with you, ensuring your project from conception to completion is both on time and in budget.
Many commercial roofs are still tar and gravel or gravel over EPDM mebrane. These aren't easy roofs to repair especially over a metal roof deck. Where do leaks start and end becomes a challenge. 2-Ply Torch-On systems have proven to stand up to weather and age well. 21st Century specializes in Torch-On Commercial Roofing. We also work with PVC white membrane and TPO industrial flat roofing. We look forward to meeting your company's roofing needs.
See Post: BENEFITS OF USING A SLOPE DESIGN SERVICE FOR YOUR COMMERCIAL ROOFING PROJECT
See Post: HOW TO PREVENT WATER FROM SEEPING INTO YOUR COMMERCIAL ROOFING
See Page: SOPRALENE FLAM 180 & 250 GR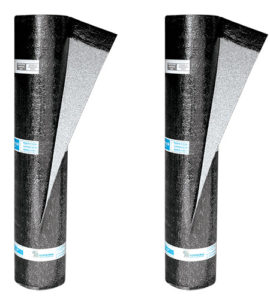 Commercial Roofing Systems: We have also repaired and replaced a multitude of roofing systems on Apartment Buildins, Hospitals, Office Buildings, Restaurants, Warehouses throughout the Lower Mainland. All roofs are applied in compliance with the RCABC Codes and regulations for commercial roofing standards.
FREE ESTIMATE CONTACT FORM