Certainteed Landmark Fiber Glass-Based Asphalt Shingles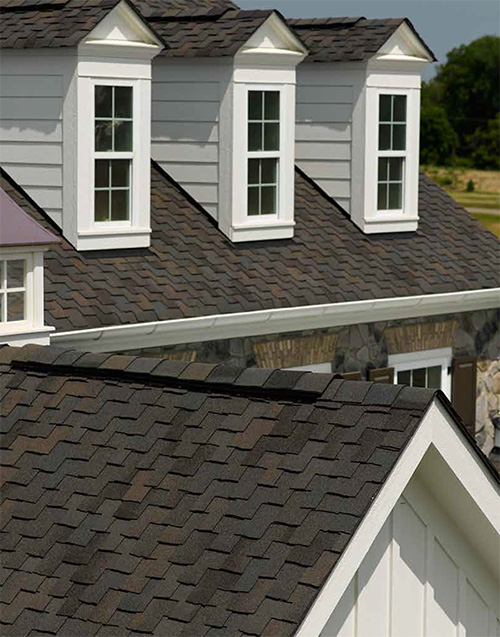 Landmark is CertainTeed's tried-and-true architectural laminate roofing shingle. Designed to replicate the appearance of cedar shake roofing, Landmark is available in an impressive array of colours that compliment any trim, stucco or siding.
Dual-layered construction provides extra protection from the elements
Priced at a fraction of the cost of traditional cedar shake
Two-piece laminated fiber glass-based construction
229 / 240 lbs. per square (weight dependent on manufacturing facility)
CertainTeed warrants that its shingles will be free from manufacturing defects, and provides the extra assurance of SureStart™ protection. Below are highlights of the warranty for Landmark®.
10-year SureStart™ warranty (100% replacement and labor costs due to manufacturing defects)
10-year StreakFighter® warranty against streaking and discoloration caused by airborne algae
15-year, 110 mph wind-resistance warranty
Wind warranty upgrade is available for Landmark up to 130 mph. Specified CertainTeed starter and CertainTeed hip and ridge are required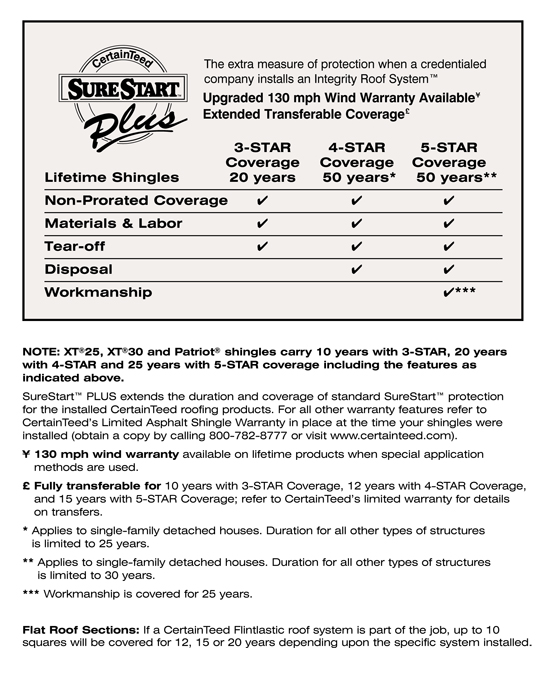 FREE ESTIMATE CONTACT FORM