Selecting a Architectural Shingle or Asphalt Shingle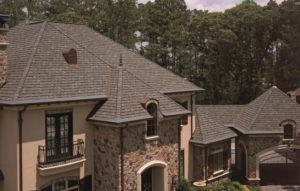 As you prepare to have a new roof installed, it may seem to be a long and complex task. But, it's important to remember how important this process is, since it will directly affect what may be your largest single investment – your home.
In order to simplify this process, we have taken our more than 60 years worth of roofing knowledge and experience in the industry, and came up with this step-by-step guide to help you.
At first glance, with so many different styles and colours to choose from, it may seem a little intimidating. But when you get right down to it, there are a few things to consider.
Selecting a Shingle Style
The different styles of shingles can be divided into two basic categories: Architectural shingles and Traditional Tab Design roof shingles.
The first type is the architectural shingle. Thickness and deep, blended shadow bands simulate the appearance of classic wood shakes, enhancing the beauty of any home.
Always a popular choice, traditional tab shingles are available in a wide variety of colours.
Additional questions you may want to ask yourself when selecting a roof shingle style.
Do I have a steep pitched roof?
Steep pitched roofs show more of the roof. To give your roof an interesting and complex texture, consider using architectural roofing shingles. With their multi-layer, laminated design, architectural shingles are a perfect match for steep pitched roofs.
Do I want my home to stand out from the crowd?
If you want to give your home a more distinct and individual look, consider using architectural shingles. Tab Shingles also come with a variety of profiles. When you have a steep slope this should be considered.
Do I live in an area where algae discoloration is a concern?
If you live in an area where algae discolouration is a concern consider a dark colour shingle, which is less likely to show the staining associated with algae discoloration.
Choosing a Colour
Now, it's time to choose a shingle colour. Although it sounds like a simple process, it is usually the step that causes the homeowner the most difficulty. After all, choosing a colour is a very personal and subjective process.
Since everyone has a unique sense of style and taste, it is impossible to give a hard-and-fast rule on how to choose a shingle colour. One of the best ways to pick a colour is to drive around your neighbourhood. Check out the different colour combinations of roof, brick / siding, and trim colours that your neighbours have tried. Make a list of the ones you like, and steer clear of the ones you don't. Once you have narrowed down your choices, it is important to view several full size shingle samples, or an existing roof completed with the same style and colour shingles, before making a final decision. Often overlooked, getting actual shingle samples from your contractor is the best way to see how a shingle colour will look in combination with the other colour elements (brick / siding, and trim colour) of your home.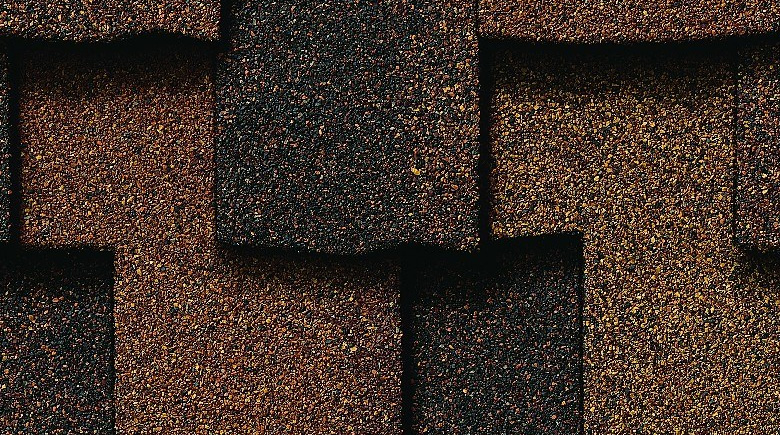 FREE ESTIMATE CONTACT FORM